AGCW provides a unique combination of gentle chiropractic techniques and complementary modalities to provide highly personalised and effective adjustments. 
People seek our help for a variety of reasons: 
Neck, back & lower back pain
Headaches & migraines
Strains & sprains from everyday life (computer hunch & "text neck")
Overuse & sports injuries
Arthritis
Sciatica
Bulging disc
Poor posture
After traumas (eg falls & motor vehicle accidents)
During pregnancy & after giving birth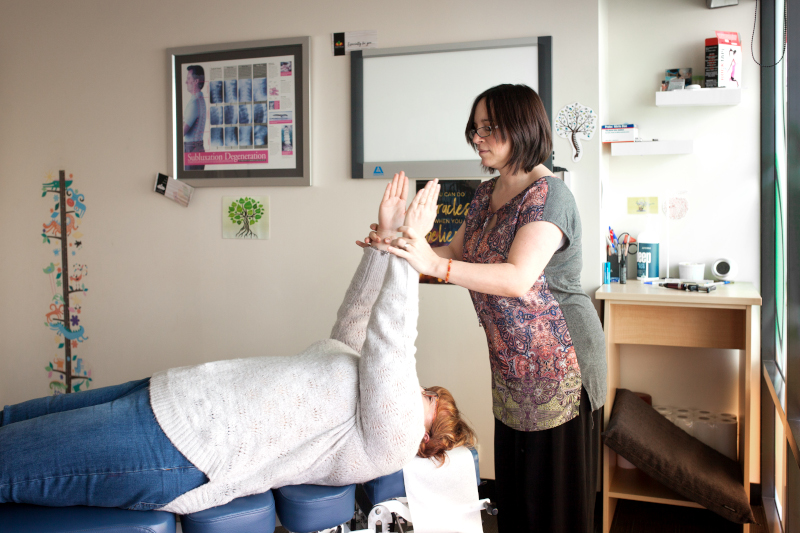 How your Chiropractor works
Personalised treatment with a combination of techniques
We use a combination of techniques to get you the best possible result and offer truly personalised treatment.
Techniques we may use during your Chiropractic adjustments include Diversified, SOT (Sacro-occipital Technique), NOT (Neural Organisation Technique), Activator, Drop, Piece, Applied kinesiology, Bowen, Trigger point therapy, Graston and Rocktape/kinesiotaping.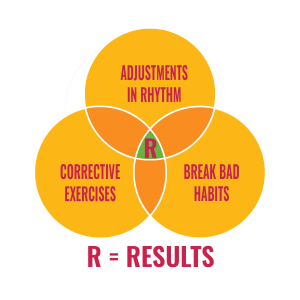 I've heard that once you see a chiro, you have to keep coming back?
That's certainly not the case. What we do is find that the majority of our clients continue with care once their initial issue they presented with has resolved due to the dramatic changes they notice in other areas of their life. A short fuse gets longer, less stress and yelling at the kids, better concentration and productivity at work, faster reaction time on the field, better energy & digestion…
Sometimes, you'll need multiple adjustments over a long period of time to address deeper underlying issues. Your Chiropractic Care plan is designed to move you gradually up towards optimal wellness and maintain your progress. 
You will have 3 options when you see us: 
1. Fix the problem
2. Treat the pain (bandaid approach)
3. Do nothing at all. 
All 3 are valid choices depending on your scenario. We will always present you with your options based on what you tell us you are trying to achieve, but the choice is yours. We will never judge you for choosing to discontinue. To be honest, we find that unless you are committed to your health and the outcome outside adjustments, it is very hard for anyone to get the best results no matter how good the therapist is. It's amazing how your mindset and what you believe is possible and whether you feel you are worth it comes in!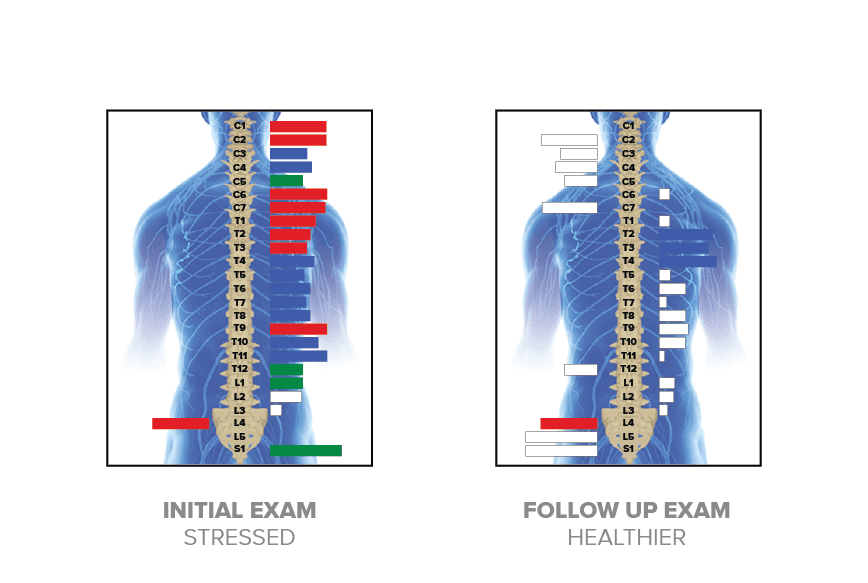 During your care plan, we will arrange INSiGHT scans, so you can not only feel but see the results from your adjustments*. 
*your results also depend on your own efforts in addressing contributing lifestyle factors*