Meet the team - up close & personal
Meet the team: Dr Sandra Hohloch (Chiropractor)
Chiropractor / Idealist / Sidekick to your body's innate superpowers / Your greatest cheerleader
I've been on a mission to save the world almost since the day I was born! (I remember the stories of my friends cutting up….WAIT FOR IT!… earthworms to see what they would do….and me coming along with my band aids trying to put them together again…)
My original career was as an Environmental Scientist – I was a classic science nerd, loved the earth and wanted to save it! After a truck roll over during one of our missions that we miraculously walked away from, I realised that I really wanted to be with my family back in Perth. 
So I compromised and changed my role to more desk sitting than doing and spent hours in meetings, getting disheartened by all the bureaucratic red tape preventing us from making a real difference. I was also thinking more and more about health as I had always had a secondary interest in the body. I dabbled in massage for fun, did a Bowen Therapy Certification as I had experienced amazing results years prior for a repetitive strain injury, and then found chiropractic.
I suppose I really owe that "desk job" my life – as if I had kept being more physically active I might not have been given the warning signs that something was wrong…low back pain, groin pain and true "sciatica" that drove me to see my first chiropractor. 
I had never heard of them and had no idea what to expect….but within 6 months of care I realised that this was my calling… not only had my presenting complaints disappeared, things that I had lived with since a child had changed so much that I realised "common" does not need to mean normal. I pretty much quit my day job before I was even accepted into Uni, but my belief that it would all work out was right .
So now I suppose I go about saving the world one person at a time (well those that want saving anyway!). I believe each person I help to realise their true potential creates a ripple effect, helping them to make a positive difference in the wider community.
Our motto here is "Building Stronger Families…" aren't we all part of one big family? So let's get started!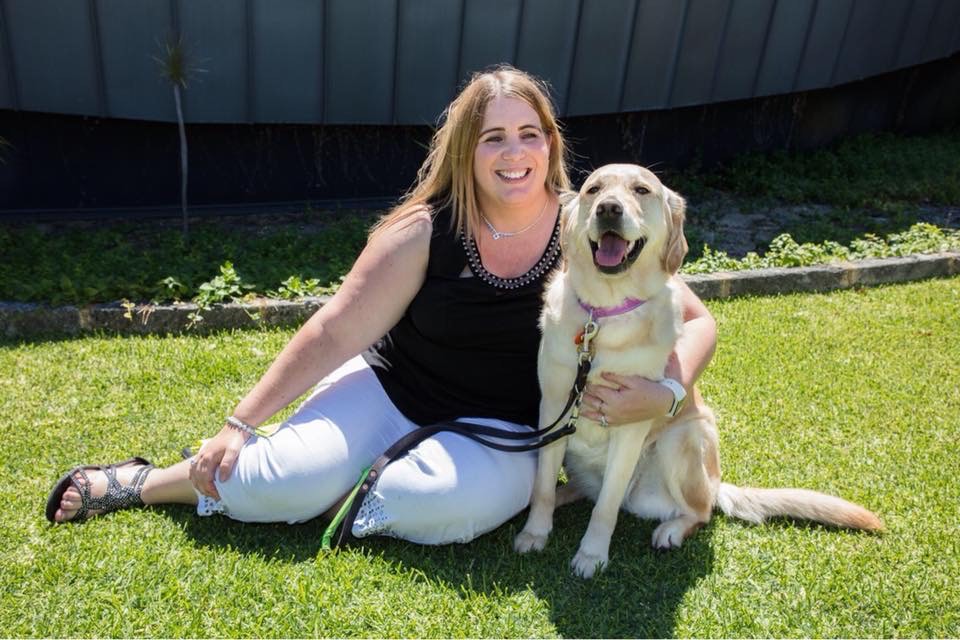 Meet the team: Sarah Brownhill & her trusty sidekick Honey (Remedial Massage Therapist)
I graduated from the Australian College of Massage with a Certificate IV in Massage Therapy in 2012 and worked as a Massage Therapist providing Relaxation and Corporate Massage until 2015. That year I commenced studies in a Diploma of Remedial Massage with Challenger TAFE and graduated in July 2016. I have a background in Social Work, graduating from ECU in 2006.
My interest in becoming a Massage Therapist came about after personally experiencing the benefits of receiving treatment for chronic migraines. I have a keen interest in addressing postural conditions, rehabilitating injuries and working with clients who have chronic health conditions particularly migraine and Lymphoedema. 
Previously I worked as a Social Worker in various hospital settings gaining a firm understanding of health conditions and how they impact not only a person's health but their entire wellbeing. As part of my role I worked collaboratively with a range of different health professionals including Doctors, Nurses, Occupational Therapists, Speech Therapists and Physiotherapists. 
I always aim to bring empathy, compassion and the desire to assist clients to achieve their best in my role as a Remedial Massage Therapist. On top of all the normal remedial massage skills, I am also a lymphatic drainage therapist. 
I have a keen interest in equestrian pursuits and own two horses. I enjoy Motorsport and often participates at Subaru Club events as a track Marshall. I love to travel and am an amateur artist. I am also legally blind with Retinitis Pigmentosa and have a Guide Dog named Honey who you might meet at the clinic!
Meet the team: Sonja Board (Remedial Massage Therapist)
My interests are Motorsport, jigsaw puzzles and reading books. In my spare time I watch my daughter train/play soccer during winter and in Summer as a family we go drag racing and when we can go to the gym, stand up paddling or walk along the beach.
I have a special interest in women's health, including pregnancy and reducing/education about chronic pain. I like to perform Deep Tissue, Trigger Point, PNF ( a type of stretching) and Myofascial Release techniques.
Meet the team: Jinjoo Park (Remedial Massage Therapist)
Remedial Massage Therapist / Dry Needling/ Myofascial Cupping expert / Little Happy Chatty
I am a positive and loving person who has been interested in caring for people since I was a small child. I love exercising at the gym, swimming, yoga and you may even see me jogging/running around!
I wasn't a particularly healthy kid but I became a strong woman physically and mentally from literally exercising and having a healthy diet from the most amazing cook in the world – my mum! So, I believe a healthy life can come from changing your life naturally.
I've been massaging for the past for 10 years. It's blissful to hear from my clients the improvements in their lives (could be as small as lifting their arm well to having better outcomes for their sports or any other activities) as part of their treatment.
I look forward to being a part of your Wellness Journey, as someone who can support you in functional, mental and emotional health, not just being your Remedial Massage Therapist.
A small step today will create a huge change tomorrow so trust yourself.
Other people you might spot around the clinic...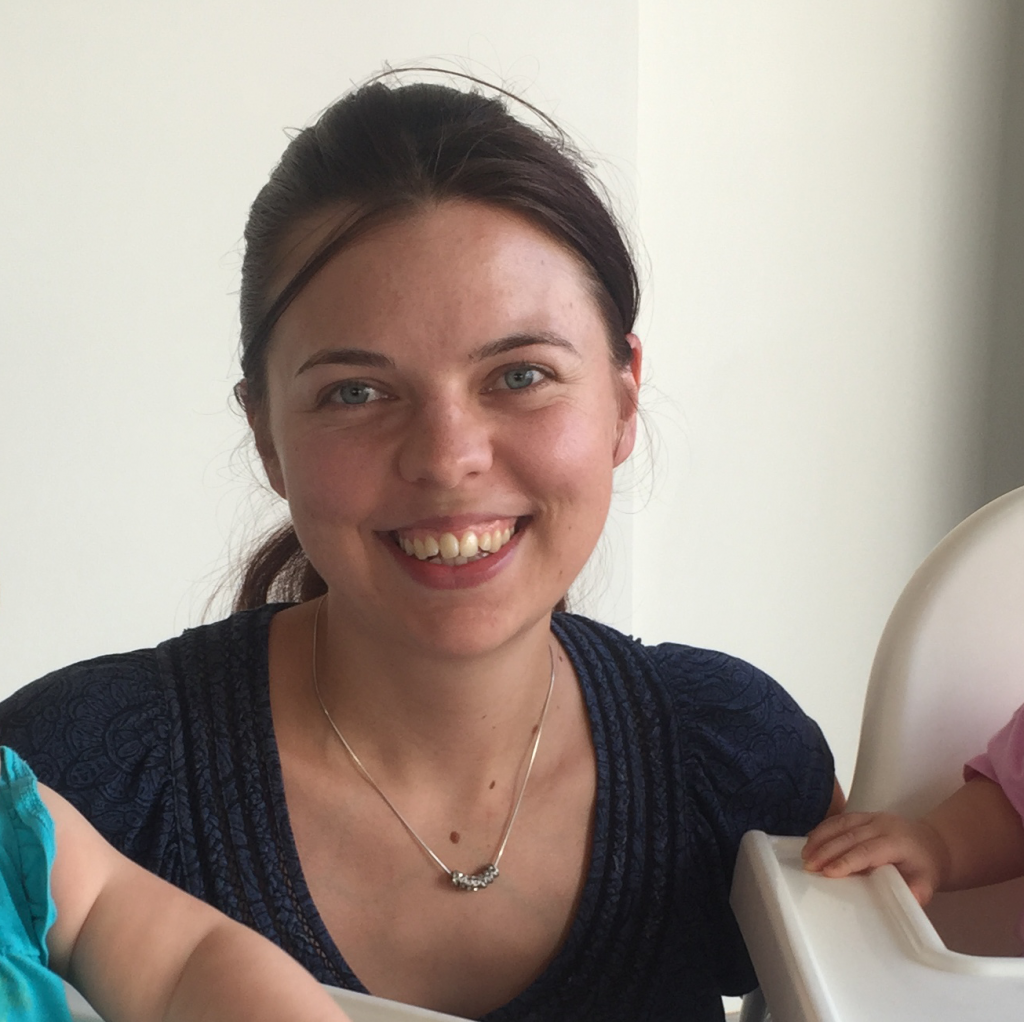 Kirsty Dredge (Website & Digital Marketing)
Certified Digital Marketing Professional / Creator of this website!
As a former Nutrition coach, I have a keen interest in all things natural health. I am a forever student of the field, and although I am no longer practicing, I still enjoy researching, upgrading my knowledge and sharing with others. Many of my core values align beautifully with the team at AGCW, so building the new website for AGCW has been a really enjoyable project!

Personally, I am mum to twins Aaliyah & Zoe (that are almost always with me at the clinic!). We all moved to WA from Alice Springs (NT) in 2018 so are still finding 'our place'. Coming from such a small town in the middle of the desert, the beaches and amazing playgrounds in WA are still a huge novelty for us! I love exploring, experimenting with essential oils, getting sucked into a good book and all things equestrian.
My business, Thorn Creative, is a collective of creatives that work from home for small Australian businesses. We offer website design, hosting & domain registration, along with SEO/PPC & digital marketing (coming in 2021!). You can find us here: thorncreative.com.au